The Brown Trout in Lake ├×ingvallavatn on Animal Planet┬┤s - River Monsters May 27th
The final episode in series 5 of River Monsters was partly filmed in Iceland last summer among other places at Lake Thingvallavatn. There the brown trout of Lake Thingvallavatn is introduced and the studies carried out on him by the research company Laxfiskar.
 
The most popular TV series on Animal Planet
In the River Monsters series the biologist and host of the program Jeremy Wade travels all over the world in order to catch giant fish to introduce them. When visiting Iceland Jeremy and his co-workers from Icon Films were searching for a material to use in an episode where the topic was the Scottish Loch Ness Monster. Therefore they decided to visit the most known Icelandic relative of the Loch Ness, the giant worm monster in River Lagarfljot.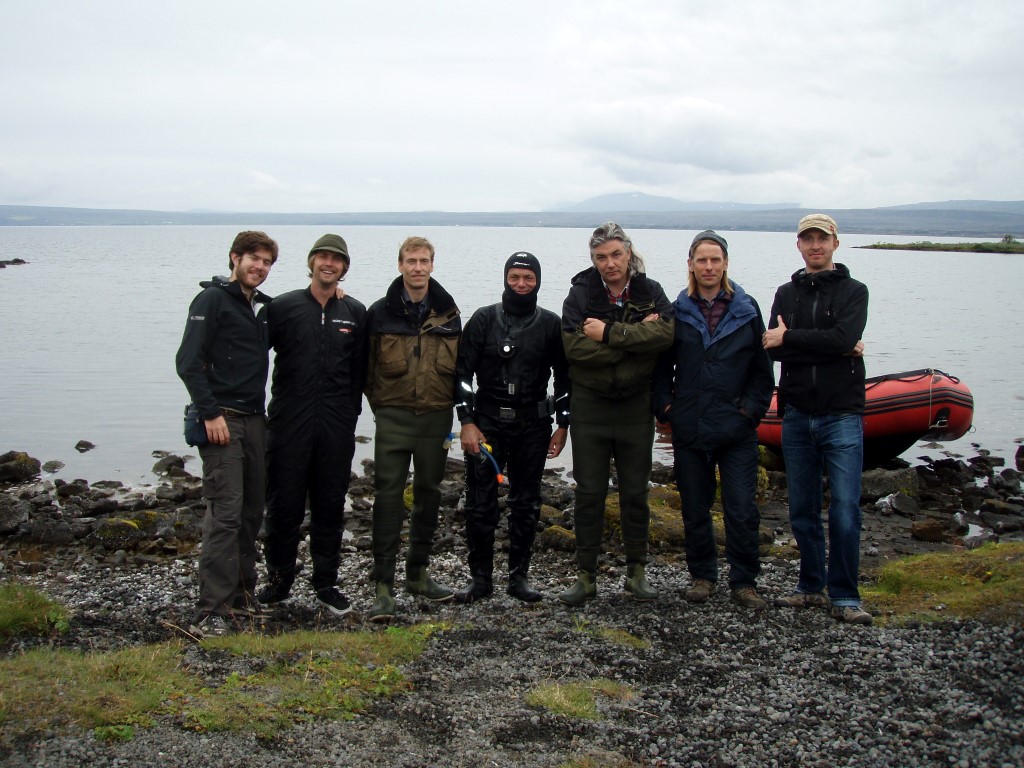 Jeremy Wade in the middle in dry suit and the filming crew from Icon Films along with Erlendur Geirdal and Johannes Sturlaugsson from Laxfiskar
 
Meeting with the king
The stories of the big brown trout in Lake Thingvallavatn drew the attention of the River Monster Team, and they decide to pay the king of Icelandic freshwater fishes a visit when visiting Iceland. These stories were the reason for the appearance of the brown trout and his amazing habitat of Lake Thingvallavatn in the Loch Ness episode of River Monster. This gives people all around the world an insight into the life of this descendant of the sea trout that inwaded the area following last ice age. As the land rose and the weight of the ice capsule was released from the land, the brown trout in Lake Thingvallavatn area got landlocked as they could not carry out the feeding migration to sea as the waterfalls got to high to pass.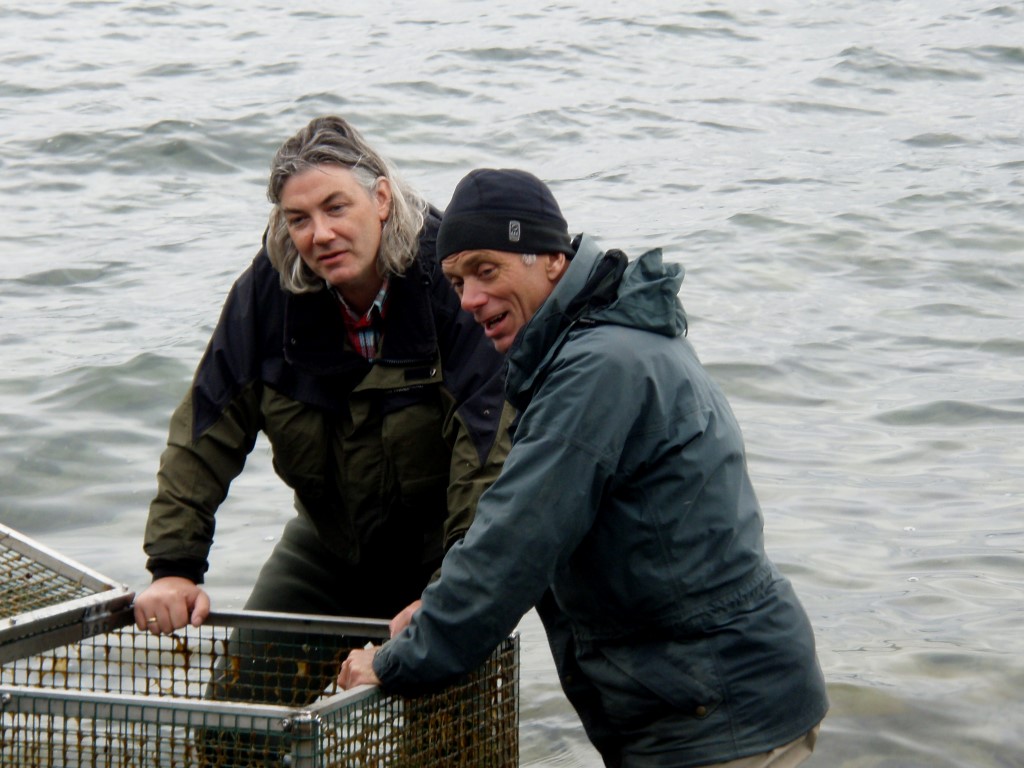 Johannes Sturlaugsson and Jeremy Wade
 
The brown trout in Lake Thingvallavatn, the living myth
When Jeremy and co-workers visited the brown trout in Lake Thingvallavatn last midsummer, most of the bigger fish were dispersed in outer areas of Lake Thingvallavatn. Despite that they had the opportunity to meet the beautiful trout, although the troll version of the trout was not met at that time. The brown trout in Lake Thingvallavatn is a living myth and the River Monster episode now brings forward bits of his stories, his life habits, behavior and faith.